Timuçin Çenberci started the business by building confidence...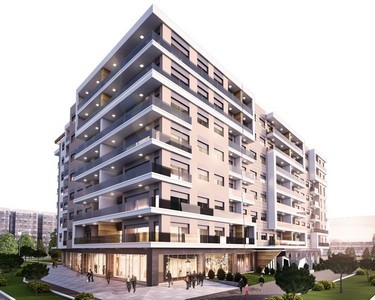 In 1991, he joined the family companies established in 1988.
While becoming the backbone of the company in a short time, he had the opportunity to experience the business life in every field from finance to investment, personnel management and purchasing. The business life years he started at the age of 18 form a basis for today.
In 2000, it was time for him to fly with his own wings.
It became one of the leading construction brands that made its first investment here in Yenikale which is a popular neighborhood of Narlıdere by foreseeing the present life and popularity. Timuçin Çenberci Houses in Narlıdere Yenikale, which took its present shape in a short time, are among the successful projects that are still exemplary and whose first owners still live in happiness.
Timuçin Çenberci İnşaat, which completed Yenikale projects, also projected the lands in Mithatpaşa, the popular street of Narlıdere, creating high-end residential areas, which are also preferred here.
Timuçin Çenberci Bayraklı Houses, located in the heart of Izmir's new center Bayraklı Area, are now under construction with great enthusiasm and determination. And the company is determined to produce projects that will bear its name for many years.